Create Your Own Website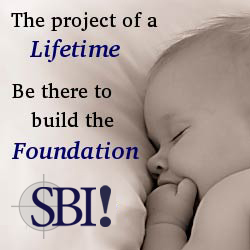 Being at home with my children was a decision that was non-negotiable for us as a family. When our son was born in 2001, I gave up teaching in a formal setting to take on a whole new role of teaching...one that has at times been far more overwhelming than I ever could have imagined!
My husband has been saying for ages that I should start a website and share our journey and ideas, so here it is!
For a person that has had virtually NO internet knowledge, SBI has made the process of making a website as easy as following a step by step guide.
SBI! makes online business success do-able. Anyone can succeed with an all-in-one process, tools, and guidance.
The Action Guide presents a step-by-step process, presented in both written and video formats. All you have to do is follow it. Really! The most successful SBI! owners say "all they did was follow the Guide." They don't get sidetracked, or have to guess at what to do next. SBI!'s guided approach helps you reach your goals.
SBI! has a no-risk, 30-day money back guarantee. It's a risk-free decision that you can make with confidence and peace of mind.
If I can do it, so can you!! Simply click on the SBI banner below to find out how.

Back to Fun Learning Activities for Children from SBI!