About Eloise
Hi and thanks for dropping by and taking the time out to meet me!

As long as I can remember, I have been involved working with children. I even met my husband on a Scripture Union camp teaching children when I was 13 years old! (A long time ago!) I have worked as an au pair, taught Grade 1 and worked with children who have learning challenges.

I now homeschool Matthew and Amy and even though that has a set of challenges on its own, growing and learning alongside them has been one of the most rewarding and educational experiences yet!!

For a while now, my husband has been saying that I should start a website and the idea has sounded great, but I have no clue when it comes to the technical side of things!! However, using SBI and their step by step guidance and support it has actually happened! I am doing something I love and am home with my children!

My prayer is that our tried and tested activities will inspire you to spend more time having fun with your children and growing relationship with them as they learn.

Blessings from our home to yours,

Eloise.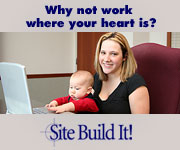 Back to Fun Learning Activities for Children from About Eloise